What do you want to wear today?
Indigo
Starlight
Olive
Green
Orange
Alpine Loop
To this day, the Alpine Loop has been released in 6 colors, 3 of which are available this season. This band style was originally introduced in Fall/2022.
The rugged Alpine Loop is made from two textile layers woven together into one continuous piece without stitching. High-strength yarns reinforce the top loops, and the corrosion-resistant titanium G-hook slides easily into the loops for secure fit.
With explorers in mind, the Alpine Loop band features two integrated layers made from one continuous weaving process that eliminates the need for stitching. The top loops, interspersed with high-strength yarn, provide adjustability and a secure attachment for the titanium G-hook fastener. The Alpine Loop is designed for Apple Watch Ultra and pairs best with the 49mm case size. The band is also compatible with 44mm and 45mm cases. These are the materials that come into contact with your skin: Polyester with titanium. The Ocean Band, Alpine Loop, and Trail Loop are all 49mm bands that are specifically designed for use with Apple Watch Ultra when engaged in rugged activities like hiking, running, climbing, kiteboarding, diving, and more.
Need some inspiration for Alpine Loop?
Here are 5 randomly selected colors from 6 in total.
You want more details about this band style? Or browse them all?
Your soon-to-be-favourite app for your ever-growing
watch band collection.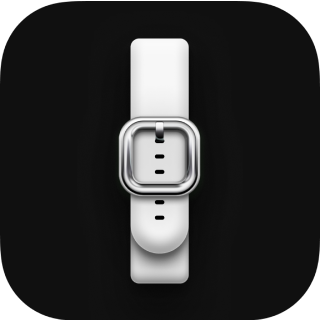 Bandbreite
This page is part of "Bandbreite", your ever-growing watch band collection. The free app is available for download on the App Store™.