What do you want to wear today?
Yellow/Beige
Blue/Gray
Green/Gray
Black/Gray
Blue/Black
Trail Loop
To this day, the Trail Loop has been released in 6 colors, 3 of which are available this season. This band style was originally introduced in Fall/2022.
The thin, lightweight Trail Loop is made from a nylon weave creating a soft band with increased elasticity for a comfortable fit. The band is infinitely adjustable with a convenient pull tab for quick adjustments on the go.
Designed specifically for endurance athletes and runners, the Trail Loop band is the thinnest Apple Watch band to date. The lightweight woven textile is both soft and flexible, allowing it to cinch to the optimal fit, and the convenient tab is designed for quick and easy adjustment. The Trail Loop is designed for Apple Watch Ultra and pairs best with the 49mm case size. The band is also compatible with 44mm and 45mm cases. These are the materials that come into contact with your skin: Nylon with titanium. The Ocean Band, Alpine Loop, and Trail Loop are all 49mm bands that are specifically designed for use with Apple Watch Ultra when engaged in rugged activities like hiking, running, climbing, kiteboarding, diving, and more.
Need some inspiration for Trail Loop?
Here are 5 randomly selected colors from 6 in total.
You want more details about this band style? Or browse them all?
Your soon-to-be-favourite app for your ever-growing
watch band collection.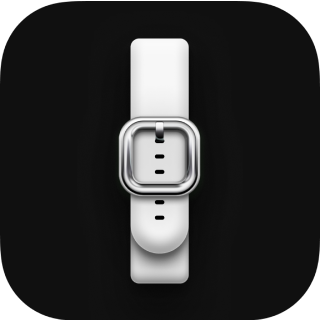 Bandbreite
This page is part of "Bandbreite", your ever-growing watch band collection. The free app is available for download on the App Store™.