What do you want to wear today?
Navy
Hermès Black
Orange
Rouge H
Noir
Hermès Elastomer
To this day, the Hermès Elastomer has been released in 7 colors, 5 of which are available this season. This band style was originally introduced in Fall/2016.
A combination of sportswear and watchmaking, this bands embodies an iconic design with softness and suppleness.
Light, flexible, and water resistant, the Sport Band in signature Hermès orange is perfect for exercising. Included as an additional band with every Apple Watch Hermès silver stainless steel case. Space black stainless steel cases come with a matching black Hermès Sport Band. Sporty with a splash of sophistication: The most adventurous Hermès band yet, Kilim combines soft, waterproof rubber with a quick-release deployment buckle. Molded with the geometric interlocking "H" motif, the overall aesthetic is equal parts athletic and artful. This band is made in Switzerland.
Need some inspiration for Hermès Elastomer?
Here are 5 randomly selected colors from 7 in total.
You want more details about this band style? Or browse them all?
Your soon-to-be-favourite app for your ever-growing
watch band collection.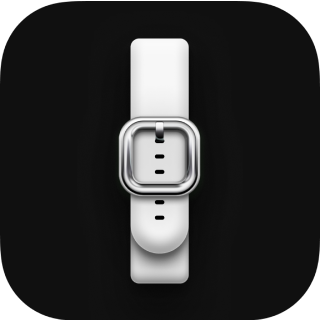 Bandbreite
This page is part of "Bandbreite", your ever-growing watch band collection. The free app is available for download on the App Store™.