What do you want to wear today?
Vert/Noir
Rose Texas/Rouge Piment
Orange/Rose Mexico
Noir/Bleu Saphir
Denim/Noir
Hermès Textiles
To this day, the Hermès Textiles has been released in 28 colors, 13 of which are available this season. This band style was originally introduced in Spring/2021.
Rich heritage. Boldly reimagined. A collection of Hermès bands draws on the house's rich history in textiles and craftsmanship, inspired by luxurious textiles.
In April 2021, Apple Watch Hermès adds a bit of sport to the collection. An ode to movement and show jumping, the Jumping Single Tour band is crafted from a new textile woven with a vibrant design that seems to leap off the wrist. It's designed to be swim-proof. In September 2023, a new collection of Hermès bands draws on the house's rich history in textiles and craftsmanship. Two new woven bands are introduced: Toile H is an interpretation of the brand's signature checked canvas, and Twill Jump is a rich solid color with contrasting details. Inspired by the brand's signature cotton canvas first introduced in 1930, Toile H is a sturdy yet lightweight band in classic Hermès check. The other woven style, Twill Jump features a colorful contrasting border — a subtle nod to the precise edge painting used throughout Hermès. Both styles are available in Single Tour. From bridles to bits, equestrian tradition is an important part of Hermès heritage. Bridon follows suit with a continuous knit that's hand-braided into a striking 3D chevron pattern. Available in Single Tour and Double Tour options. You can match the band with any Apple Watch case of the same size. These are the materials that come into contact with your skin: Nylon with stainless steel; Polyamide Yarn and stainless steel. Jumping nylon weave bands are water-resistant. They can be used for open water swimming.
Need some inspiration for Hermès Textiles?
Here are 5 randomly selected colors from 28 in total.
You want more details about this band style? Or browse them all?
Your soon-to-be-favourite app for your ever-growing
watch band collection.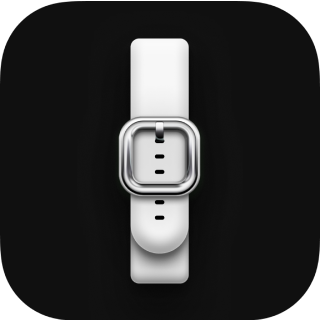 Bandbreite
This page is part of "Bandbreite", your ever-growing watch band collection. The free app is available for download on the App Store™.